T. Villa Detroit's Finest
Introduce yourself. Who are you? Where are you from? What is your background / nationality?
My name T. Villa and I'm from the West Side of Detroit, Mi. I'm rap recording artist and entrepreneur. I have a store called "T. Villa's Corner" @tvillas.corner on Instagram where I sale I clothing line and music out of. I also have my website TVillaOfficial.com with music, videos, and more. Come from a long line of hustla's and musicians, helped me to be able to put my grind into words.
How did you get your Artist name?
From the story of Pancho Villa, a Mexican revolutionary. The story intrigued me when I heard it, because he was 10 steps of ahead in his situation, and I respected the mind state. My first name Terrell where the "T" comes from and Villa "T. Villa" aka BIG Villa bka King Villa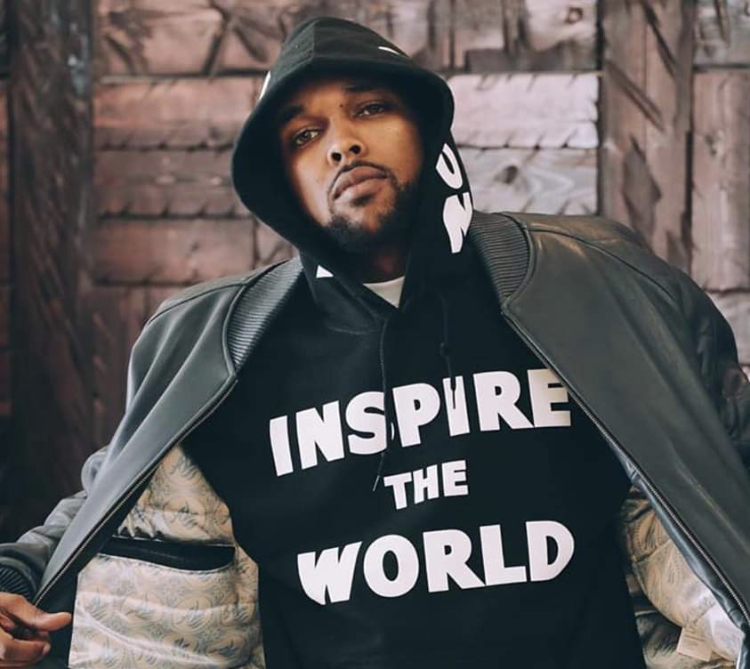 What motivated you to get into Music?
It's a passion of mine, I love to make music, express myself, the whole process of making a song, being in the studio, performing etc. On top of the passion I got something to say, my story could help or inspire people.
What makes you unique / stand out as an Artist compared to the rest?
My grind, first off because I'm willing to do the work people not willing to do, not only to be successful but to be great. I want to be a legend when my career is over, I'm aware of what that mean and came to terms that this is what I want. I put the the time to the craft, and I'm true to myself and present it through my music and people that tap in can feel that connection.
What are somethings you would like to achieve and why?
Number 1 billboard spots, World Tours, Radio hits, sale out arenas, be a household name in music and business. And it's all from the love and competitive nature I have, not to be better than a particular person. But to just the best, MY BEST!
Let our readers know some of the names of people you have worked with. Provide references and write what you liked about working with them
I performed with the likes of Mozzy, Twista, Stalley, Tee Grizzley, Sada Baby, also gained attention for my song BIG from Ice Cube and the big 3. I have music with Kanye West, Lil Boosie, Al Nuke, Boldy James, and more. It's always fun working with people that's living their dreams. Energy always good, it's motivation for me to keep going, harder!
What are some past achievement worth mentioning?
XM radio play, my single BIG is an anthem in my city of Detroit, Trey Songz shouted me out on his Ig, Michael Colyar shouted me and my music out in the middle of one of his stand up shows in Detroit, Baller Alert showed me love along with Say Cheese TV. also my video "Keep it G" was on BET JAMS.
On a personal level, how would you describe yourself in detail?
I'm just living and learning. I'm in tune with myself, I try to grow daily, get better and improve all the things I need to. I'm a hustler, get it by any means mentality long as It don't compromise what I stand for. Even though they get on my damn nerves sometimes lol I love my family, I won't stop til we win.
What is your latest single? What are you working on?
My latest single is called "MY PHONE" it's currently out now on all outlets. It's playing in mixshow in Detroit on the radio and in a couple different markets. Also been playing on Shade 45 w/ Dj Dinero
In this music industry, what is something you learned the hard way?
It's rare to find a "friend" in this industry
How long have you been doing music? What got you into Music?
I've been doing music since I was 8. Taking it serious it been since 2012. I got into music because I grew up with a musical family, and I was telling my big cousin I could rap better than him lol
In 5 years, where do you see yourself in the music industry and why?
In 5 years I see myself on my 5th world tour, platinum plaques, sold out tours, radio hits, multiple businesses, to say the least. It's going to happen because I'm willing to grind for it. I won't stop!
Who were some music influences you listened to while growing up? What do you remember when you think about them?
Tupac, Nas, Jay Z, Biggie, Blade Icewood, T.I, the ones that come to mind off top. Different artist remind me of different things, like PAC remind of who I am and to stay true to that, don't take no shit, be ready for however it's coming. Jay Z a lyrical genius, business mogul, I respect his mind. Blade Icewood a legend in my city (if you know you know). Nas remind me that shit deep, always remember my impact. Biggie flow crazy.
To close out for your current and future fans, what are some last words and shout outs you want to give?
Thank you 🙏🏾